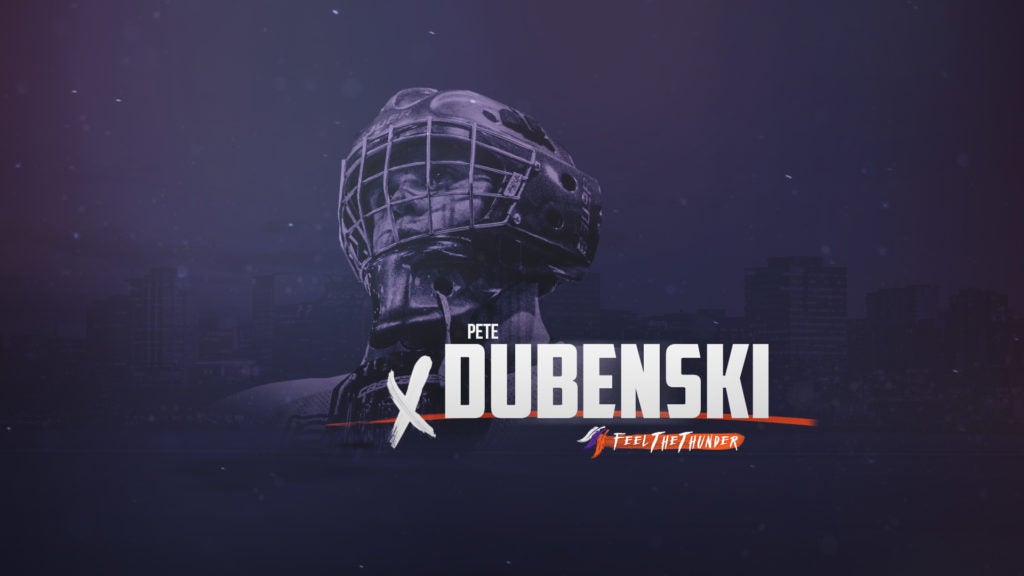 Thunderbirds Sign Goaltender Peter Dubenski
Oct 27, 2019
Halifax, Nova Scotia- The Halifax Thunderbirds have signed goaltender Peter Dubenksi to a one-year contract. Dubenski was selected 34th overall in the 2013 Entry Draft by the Calgary Roughnecks.
The 6'0″ goalie spent time in Saskatchewan backing up NLL veterans Aaron Bold and Tyler Carlson., prior to signing with the San Diego Seals in 2018.
In WLA play, Dubenski had a stellar 2019 season, appearing in 10 games, posting a 6-2 record in 434:29 minutes between the pipes. His performance only improved heading into the playoffs, as he led the Shamrocks to a WLA title with a 7-1 record, and an impressive .819 save percentage. Dubenski appeared in each Mann Cup game, standing tall in the crease with a .852 save percentage.
"Pete is coming off one of the best years I've seen a goalie play," said Head Coach Mike Accursi. "He has often been overshadowed by other goalies and never been given that opportunity to shine. He proved to everyone that he is one of the best up and coming goalies, and we are fortunate that he chose Halifax as his new home."
Prior to his play in Victoria, Dubenski was a member of the Nanaimo Timbermen, earning team MVP honours. Dubenski has won a provincial championship with Nanaimo Senior B Timbermen and was part of the squad that fell short in the President's Cup run last season.
"I am thrilled to be apart of the organization and can't wait for the opportunity to play in front of the fans in Halifax. Being a new face to the team I want to bring in high energy and compete. I have a lot of momentum from the summer league and hope to transition that into training camp and the upcoming season."
Back to All