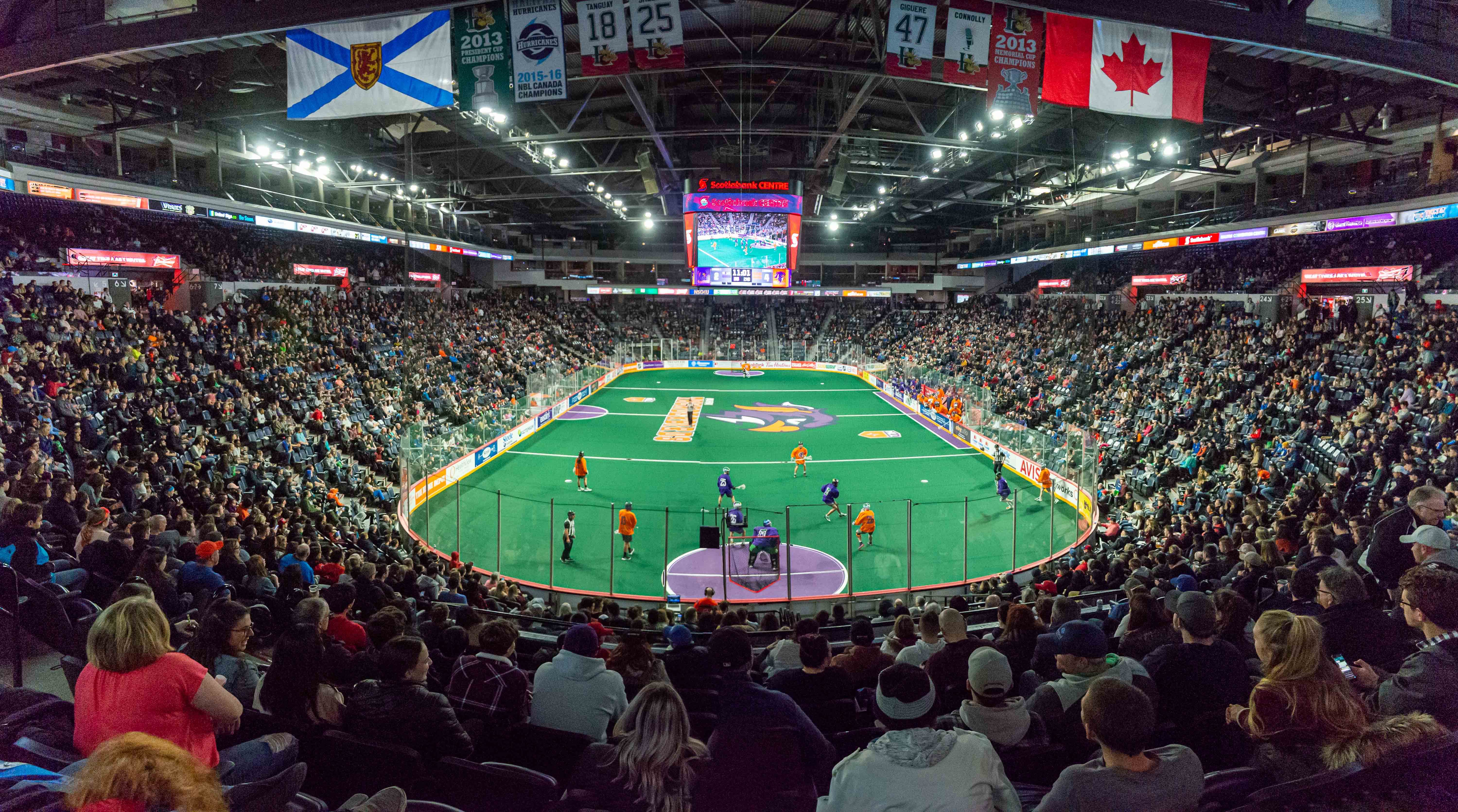 Thunderbirds Play in Front of Halifax Fans for the First Time
Nov 23, 2019
Halifax, Nova Scotia- The Thunderbirds took the floor for the first time at Scotiabank Center for an exhibition intrasquad game. The arena was packed with elated fans who were anxious to take in their first professional lacrosse game. The teams ran onto the field as fans were cheering and music was pulsing throughout the building.
"It's hard, you don't know what to expect playing in a new city," said Head Coach Mike Accursi. "It was a great atmosphere; it's going to be an unreal place to play and a real hard place for visiting teams to come play."
Fans continued cheering their new hometown team, as the players lined up on the white lines to begin the game.
The players came out with an intense first quarter of action. Both teams had a strong first half, but Team Orange sat on top after one, 4-1. Team Purple fought their way back to make it even with a Brad Gillies transition goal on the man down and a Cody Jamieson goal which tied it up.
Team Purple wasn't done just yet, Clarke Petterson scored his first of the game when Purple took their first lead. Quickly after Petterson's goal, Ryan Benesch scored his second of the game to put Purple up 6-4. With less than two minutes left, Team Orange scored two goals from Brandon Robinson and Kyle Jackson to tie the game up heading into the second half.
Team Orange started off the second half strong by taking the lead with Jackson and Robsinson's second goals of the game. Halifax native, Brain Huyghue, scored his first goal to pull the game within one for Team Purple. Petterson scored his second of the game to tie it up at eight all. Team Orange jumped ahead quickly to make it 10-8 with two goals from defender Graeme Hossack.
As the second half of the game wound down, Jamieson scored on a quick shot in transition off of a turnover to pull Team Purple within a goal. Seconds later, Benesch scored his third and fourth goals of the game. After a few quick strikes Petterson netted a hat trick to put his team up by two with a few minutes remaining. With little time left, Graeme Hossack delivered a bone crushing hit at mid floor, followed by a kick pass from Clay Scanlon, which resulted in a Stephen Keogh goal to bring Team Orange within one goal. All of this resulting in a 12-11 win for Team Purple as the first ever Thunderbirds game was played on the new turf at Scotiabank Centre.
"I think there was a lot of good effort all around," said Accursi. "There's a lot of guys that were pushing the limits and it makes our decisions that much harder because guys stepped up."
After the game the fans got to see the new turf up close as the team held an autograph session. Many fans attended the session and were excited to meet the players and coaching staff after an intense first game in their new home arena.
"This exceeded everybody's expectations," said Cody Jamieson. "This was awesome for an exhibition game, to have a turnout like that and to have the fans be so into the game that they were chanting, that really made it a fun atmosphere. It's going to be really exciting to come here for a home game."
Back to All