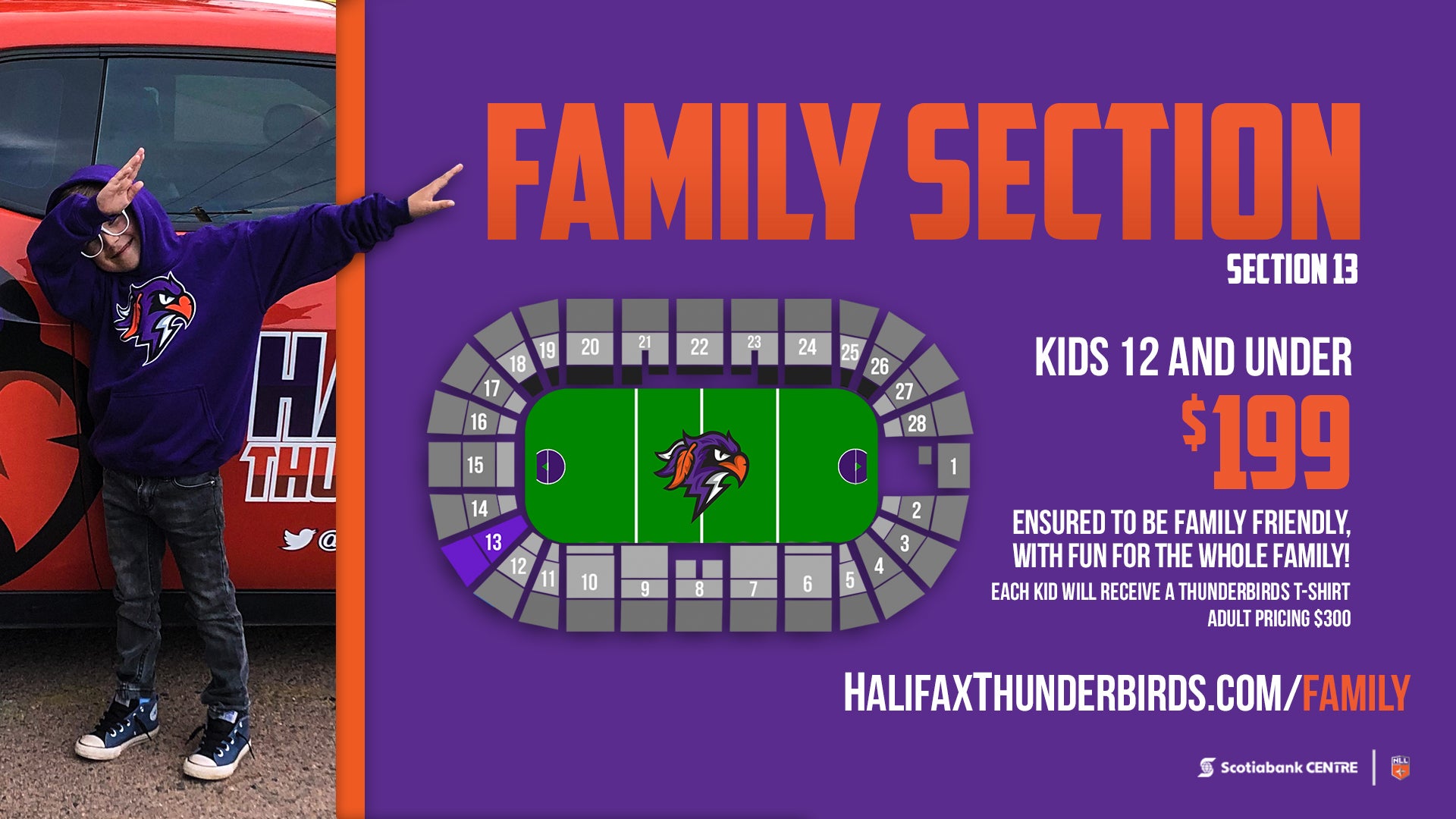 Thunderbirds Introduce Family Section
Oct 21, 2019
June 3, 2019 - Lacrosse players won't start playing out of the Scotiabank Centre until December 2019, but the Halifax Thunderbirds youngest fans, ages 12 and under, can get ready for our inaugural season by purchasing season tickets in our Family section for only $199 (with the purchase of an Adult ticket at $300)
Located in Section 13, the Family Section ensures a family friendly environment to watch the game, and with concessions and washrooms close by, this is the perfect spot to check out all 9 regular season home games.
Youth season tickets also include a free Thunderbirds Kids Club membership which feature a limited-edition t-shirt, membership card and lanyard, first round of the playoffs, exclusive events more.
Make sure you're included in all the action our Family Section has to offer by texting or calling a Thunderbirds representative at 902-334-2333 today!
CLICK HERE to purchase your Family Section tickets
Back to All