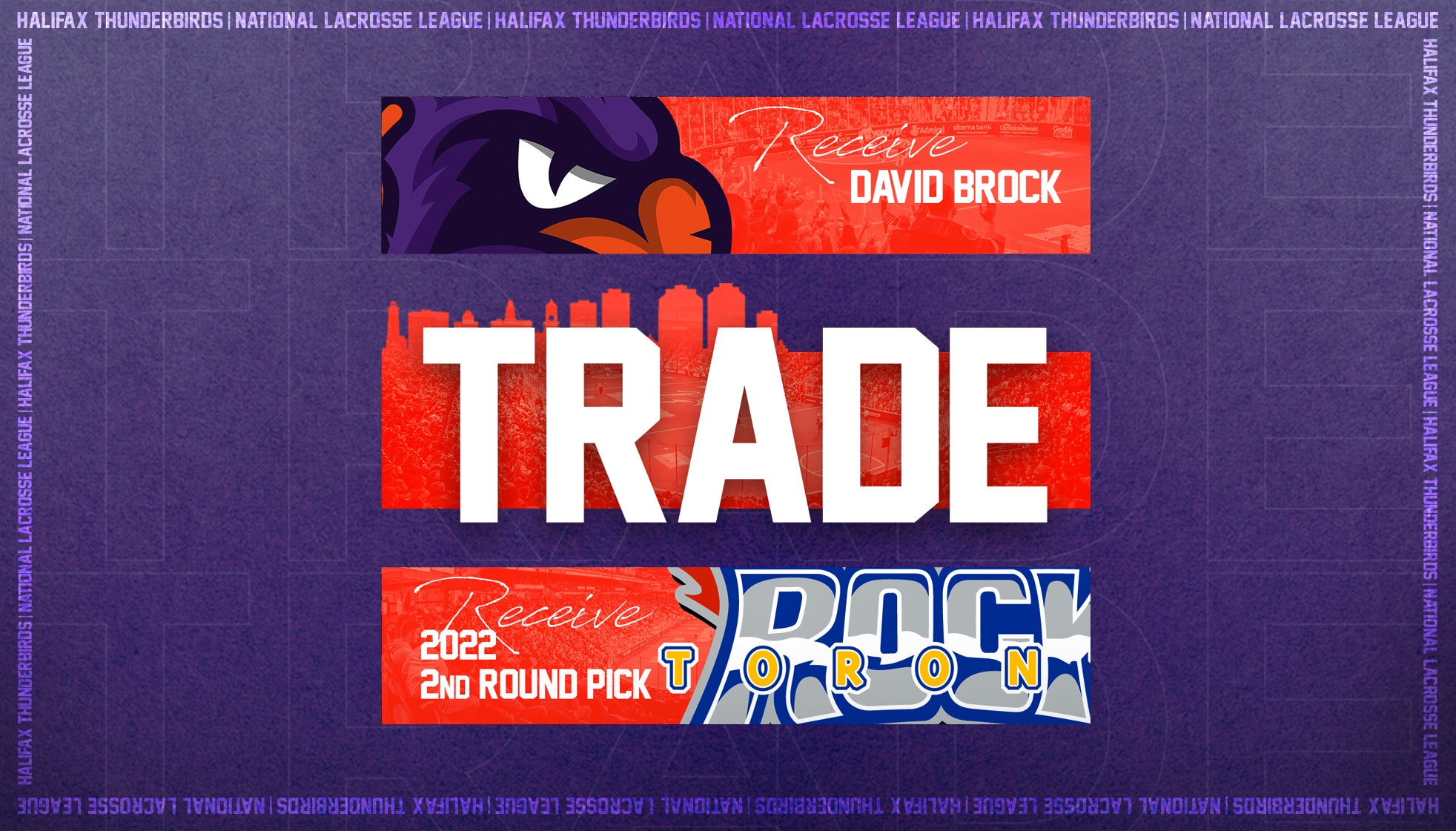 Thunderbirds Acquire David Brock in Trade with Toronto
Jul 16, 2020
(July 16, 2020) Halifax, NS – The Halifax Thunderbirds announced they have acquired veteran defenceman David Brock from the Toronto Rock in exchange for the Thunderbirds 2nd round draft pick in the 2022 NLL Entry Draft.
"Brocky is a great addition to the Halifax Thunderbirds," said Captain Cody Jamieson. "His game continues to get better with age. He is a great locker room guy and fans will love him."
In the 2019-20 season the veteran defender played in 11 games, scoring four goals, adding seven assists and 69 loose balls with the Toronto Rock. In 146 career games, Brock has 43 goals, 52 assists, 656 loose balls and 118 caused turnovers.
"I am extremely excited to play in Halifax and join a championship contender," said Brock. "It's a team I know my skill set will be welcomed and I am going to contribute in any way I can to help the team achieve its goals."

Brock has played ten seasons in the National Lacrosse League with stops in Boston, Philadelphia, Buffalo, New England and Toronto. The Burlington, Ontario native was originally selected in the first round, seventh overall, in the 2010 NLL Entry Draft by Boston. Prior to the NLL Brock had a successful NCAA collegiate lacrosse career at the University of Albany.
"My experience playing in Halifax this past year was a lot of fun," said Brock. "It was a very enthusiastic crowd that made it difficult on us as the visitors. I am thrilled to have the great crowd support and passionate fans on my side next season. I can't wait to start what I believe is going to be a great season."
Back to All