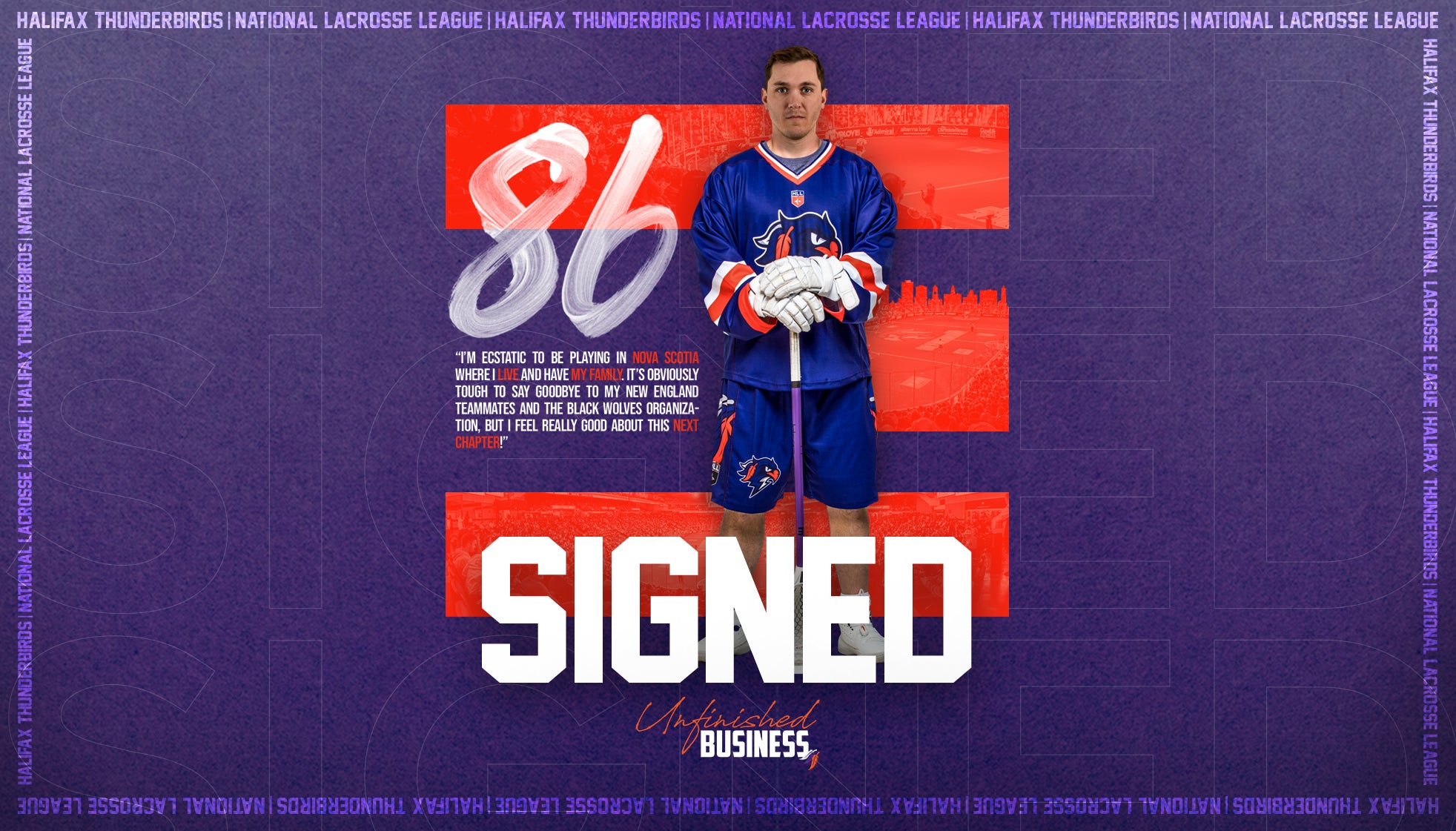 Thunderbirds sign UFA Stephan Leblanc
Aug 3, 2020
(August 3, 2020) Halifax, NS - The Thunderbirds announced today that they have signed free agent forward Stephan Leblanc to a one-year agreement, pending league approval. Leblanc, his wife and two children now make their home in Halifax, Nova Scotia.
"I'm ecstatic to be playing in Nova Scotia where I live and have my family; it's obviously tough to say goodbye to my New England teammates and the Black Wolves organization but I feel really good about this next chapter," said Leblanc.
This past season in New England, the lefty played in 10 games, scoring eight goals and adding 27 assists. In his 11-years NLL career, he has played in 178 games regular season games, notching 309 goals and adding 490 assists. In the playoffs he's played in 20 games, scoring 27 goals and adding 46 assists. The 6-foot-1 forward won a Champions Cup with Toronto in 2011.
"The addition of Steph Leblanc to the Thunderbirds will make our left side one of the best in the NLL," said Owner and GM Curt Styres. "His experience in the NLL will take us closer to our goal. The Halifax Thunderbirds are excited to have Steph Leblanc on our side of the floor after battling against him since Jr. A."
The Dundas, Ontario native was selected in the first round (11th overall) in the 2009 NLL Entry Draft by Toronto. He played for Toronto for a part of nine seasons. Most recently he played for New England. In 2011 he was named to the NLL All-Pro Second team and was named NLL Rookie of the Year and named to the NLL All-Rookie Team in 2010.
"Steph has been an elite scorer in the NLL for a long time," said Head Coach Mike Accursi. "He is an extremely smart player with fantastic floor vision. His offensive pedigree and work ethic is exactly the type of player we want representing the Thunderbirds. I'm excited to see him work with our already potent left side."
Back to All