Graeme Hossack named finalist for NLL Defensive Player of the Year
Oct 21, 2019
(June 4, 2019)… For the third season in a row, incoming Thunderbirds defenseman Graeme Hossack was named a finalist for the National Lacrosse League's Defensive Player of the Year Award. The 6'2" defenseman out of Port Perry, Ontario is back in the spotlight after finishing third among all defenseman with 24 pts and setting career highs in goals (8), assists (16), points (24) and loose balls (164). His total of 164 loose balls landed him second in the league among all players, falling two shy of teammate Jake Withers.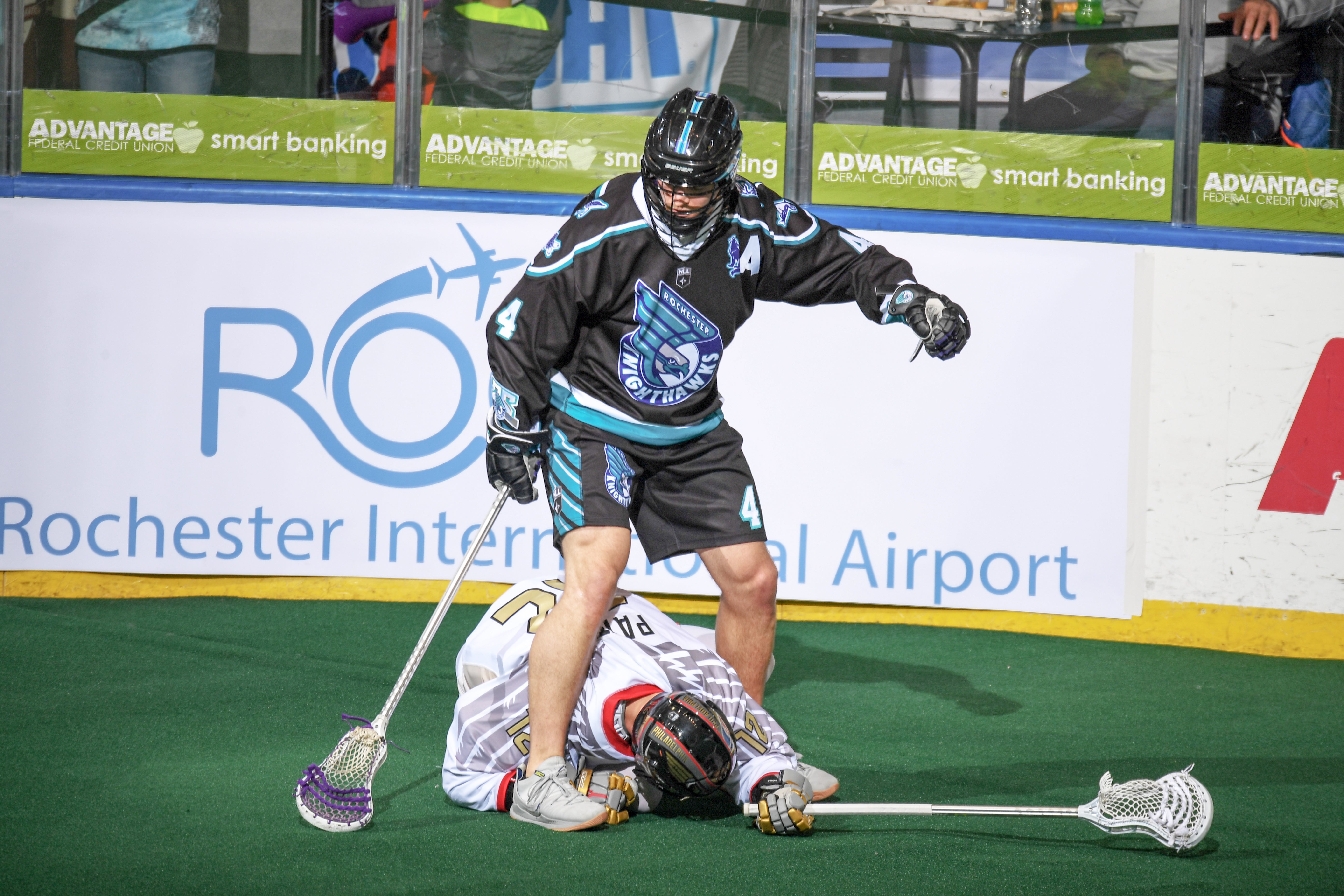 The former second overall selection in the 2015 NLL Draft is no stranger to accolades, as he is the reigning 2018 NLL Defensive Player of the Year, and took home both the Team Defensive Player of the Year and Team MVP awards in Rochester this past season.
The National Lacrosse League will announce the winners of individual awards, as well as the league's All-Pro Teams throughout the summer.
Back to All