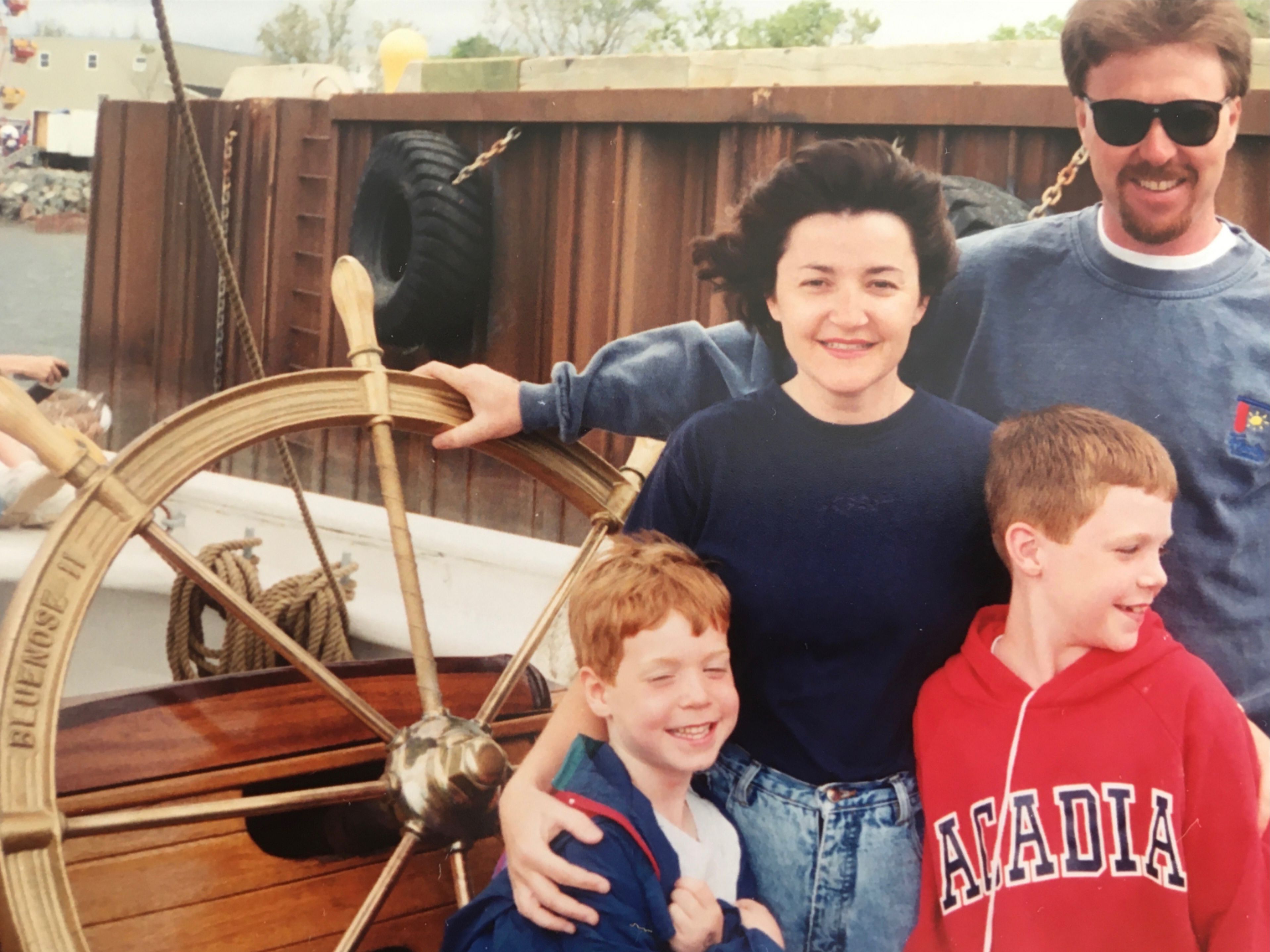 Gillies Nova Scotia Ties
Jul 20, 2020
In life picking up up an moving from one chapter to the next is not always seemless. For Brad Gillies, the move from Rochester to Halifax was made slightly easier with his family ties to Nova Scotia, and the summer memories he made as a kid. As Brad recalls, "my best summer memories were spent on family vacations by the Northumberland shore in Pugwash at my grandparents' house."
As a kid, Brad's mother Kim, grew up in Nova Scotia in the small community of Collingwood. She attended high school in Oxford and then later pursued her university career at Acadia, where she would eventually meet her husband Ken. Soon after graduating, the two got married and moved their lives to Oakville where they raised the Gillies boys; Sean and Brad.
Having spent years in Halifax, Brad's father found himself traveling back to play in the 'Lobster Festival' during his midget years of lacrosse. As the older brother, Sean took a liking to lacrosse and later influenced Brad's pursuit of the sport from minor lacrosse, through juniors. Following the long summers of lacrosse, the Gillies family would pack up for their summer trip back to Nova Scotia.
Fast forward a few years and now the family is only a short, two hour drive to watch the younger Gillies son play the sport he fell in love with as a kid. Both his aunt and uncle have attended almost every home game and their parent's great friends, from Acadia, were amongst the first people to get their hands on season tickets. The Wood family can be found in their own cheering section with many other friends and new lacrosse fans.
When asked about the growth of lacrosse in Halifax, Gillies said, "To me playing in Nova Scotia has meant a ton. It has always been my second home and a place that is close to my heart. Never in my wildest dreams as a kid would I have thought pro lacrosse would be here, let alone I would be playing for that team."
Regarding his family, "My mom has a lot of pride being from Nova Scotia as does her family, so for me to be able to play here I know that means the world to them, and I am proud to do it."
As Brad now plays in the city he once traveled to religiously, he recalled some of his favourite childhood memories of their yearly trips. Golfing at Northumberland, themed kids parties in the Gathering of the Clans in Pugwash (Bluenose 4), boarding the Bluenose when the tall ships came to Pugwash, playing catch with the lacrosse sticks on the sandbars, and overall being reunited with aunts, uncles and cousins.
Not many kids get the chance to turn pro in the sport they love. Even fewer get to become a professional athlete in their dream city. For Gillies, he has fortunate to have done both.
Back to All