Best in Box: National Lacrosse League Player Poll
Apr 25, 2020
Paul Tutka | April 24, 2020
While the 2020 National Lacrosse League regular season was recently retired due to the entire world being put on pause, the pandemic can't prevent us from shining a spotlight on the spectacular performances players put on over the past handful of months.
As part of USBOXLA.com's Best in Box series, we checked in with 65 players from across the NLL (five active players from every one of the league's 13 teams) and asked them who this past season's absolute best were in a ton of different categories. We also picked their brains about future expansion, the NLL Hall of Fame, the Premier Lacrosse League, plus more.
There were a few rules, however, largely to keep things as fair as possible. Participating players could not vote for themselves, for a current NLL teammate or coach, or their own team for the few franchise-specific questions that came up.
Players could submit as many as three names max for any one question if they felt a player (or other response depending on the category) was deserving. Most did.
Responses were 100% anonymous, allowing players to vote freely without the worry of being chirped for their honest opinions, unless they themselves decided to publicizes that they took part of course.
A range of players were included too: American players, Canadian players, Native players, forwards, defenders, goalies, players that have played more than a decade, those that have played less than a decade, and even a handful of rookies. We tried our best to ensure the pool of players taking part represented the NLL's current locker-room landscape as closely as possible.
So, below are names you'd expect, some that will surprise you, those that are regularly celebrated, and many that are long overdue for recognition. Agree, disagree or otherwise, the players in the league have spoken (we also mentioned the "next five" top vote getters listed in order of votes received). Here is USBOXLA's 2020 NLL Player Poll…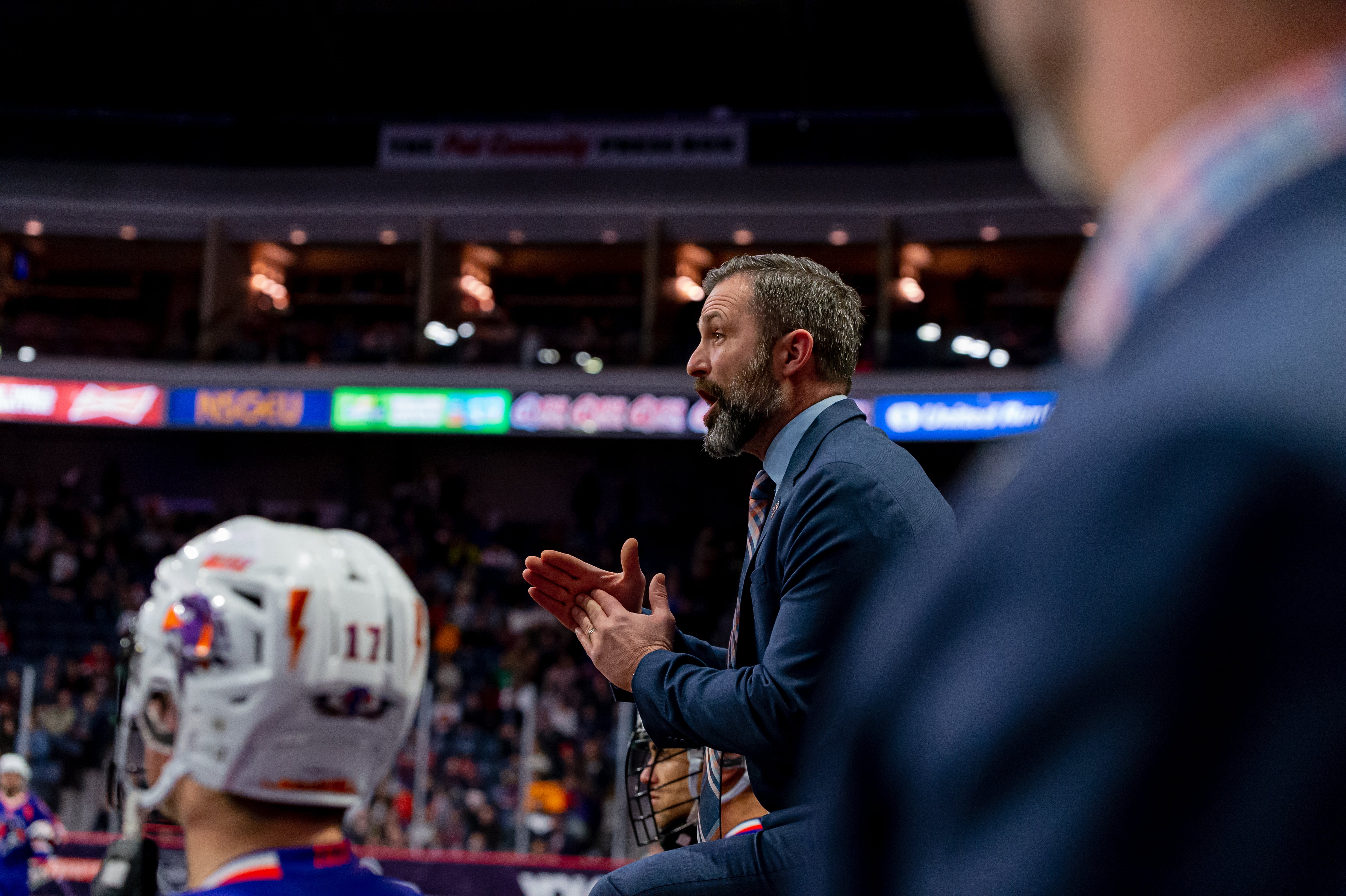 Who was this year's best head coach in the league?
Winner: Mike Accursi (Halifax)
Next Five: Derek Keenan (Saskatchewan), Glenn Clark (New England), Matt Sawyer (Toronto), Paul Day (Philadelphia) and Curt Malawsky (Calgary)
Although this poll was completely anonymous, we can tell you that the Thunderbirds that took part – even though they couldn't vote for their own coach – made sure to note how big a difference Mike Accursi and his new staff have made when the franchise flew from Rochester to Halifax this past summer. The rest of the league seemingly took notice too, voting Accursi this years's best bench boss. Accursi finished a single vote ahead of 4-time Les Bartley Award winner, Derek Keenan, while New England's Glenn Clark wasn't far behind either. The creativity, freedom and fun Accursi has shown in a series of tremendous TikToks featuring himself and his adorable daughters dancing while social distancing at home, are the exact traits his T-bird players showcased both on and off the floor this winter. In addition to a spike in the standings, Halifax is easily one of the most exciting teams to watch today, and Accursi unquestionably has a lot to do with that.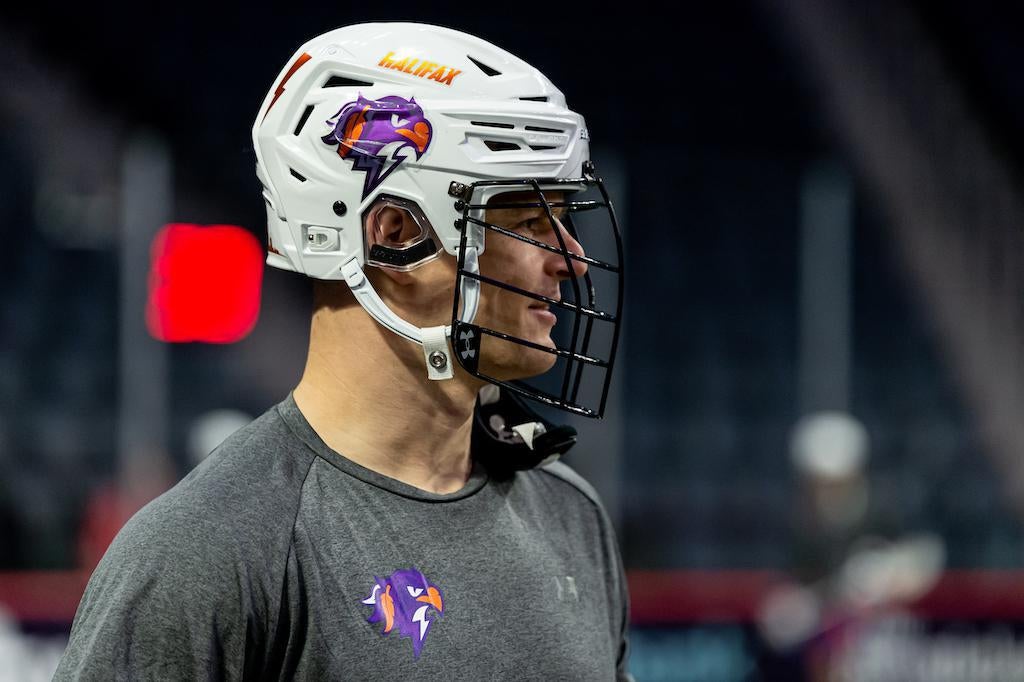 Who was this year's best defensive defenseman?
Winner: Graeme Hossack (Halifax)
Next Five: Kyle Rubisch (Saskatchewan), Ryan Dilks (Saskatchewan), Steve Priolo (Buffalo), Dan Coates (Colorado) and Robert Hope (Colorado)
As defensively outstanding as all the players are above, this one wasn't even close. Graeme Hossack, whose name appears in the NLL Player Poll more than anyone else, was again, a defensive dynamo this year. Halifax's Hossack is a freak of an athlete, is as crushing and he is cunning, and has virtually all the other required tools to be the league's most complete defensive package. And while appreciated for his defensive ability in this question, he was a legitimate contender in the offensive defenseman category too. When was the last time an NLL defenseman was as respected and revered for what he did on D, on O and everywhere in between, especially at the high-performing level Hossack has operated at? Hmmm, Brodie Merrill obviously comes to mind, but Hossack's pure defensive ability has already landed him two to Merrill's one Defensive Player of the Year nods. So how many? Maybe none. He truly is that good - a frightening thought, because Hoss has yet to hit his prime.
Who was this year's best offensive defenseman?
Winner: Challen Rogers (Toronto)
Next Five: Zach Currier (Calgary), Graeme Hossack (Halifax), Kiel Matisz (Philadelphia), Joey Cupido (Colorado) and Shane Simpson (Calgary)
If you could convince your GM to trade for any player in the league, who would you want them to add to your roster?
Winner: Graeme Hossack (Halifax)
Next Five: Mark Matthews (Saskatchewan), Dillon Ward (Colorado), Shayne Jackson (Georgia), Ben McIntosh (Saskatchewan) and Jake Withers (Halifax)
While this question received by far the most varying of votes, the one response that was really the only regular… Graeme Hossack. And that endorsement came from goalies, defenders and forwards, likely the same offensive threats that have been swatted away by Hossack's hard-hitting and hulking frame. It's also interesting to note that those previously mentioned perturbed Mammoth fans would most likely love it if Dillon Ward was kicked outta Colorado - keep dreaming - the poll's best backstop also a favorite here. And the long-debated question, "Do face-off wins really make much of a difference in the NLL," was somewhat answered by the poll's partaking players… yes (see Jake Withers). In total, 32 different names were mentioned for this question, including Jeff Teat, one player pondering what it would take to score the future first overall, generational talent in whatever draft he winds up in.
Who is the best face-off man in the league?
Winner: Jake Withers (Halifax)
Next Five: Trevor Baptiste (Philadelphia), Joe Nardella (New England), Alex Woodall (New York), Tyler Burton (Calgary) and Jay Thorimbert (Rochester)
One vote fittingly separated face-off phenoms Jake Withers and Trevor Baptiste. The two dot dominators received more votes for a single question than any other player in any other category. Last year, Baptiste beat Withers in their lone regular season meeting at the middle of the floor. A season later (this year), Withers (.781) had a reasonably significant lead over Baptiste (.732) in their end-of-season statistical totals. With still so much of their careers ahead of them, the face-off rivalry between these two could end up being pretty lively, lengthy and legendary.
Back to All