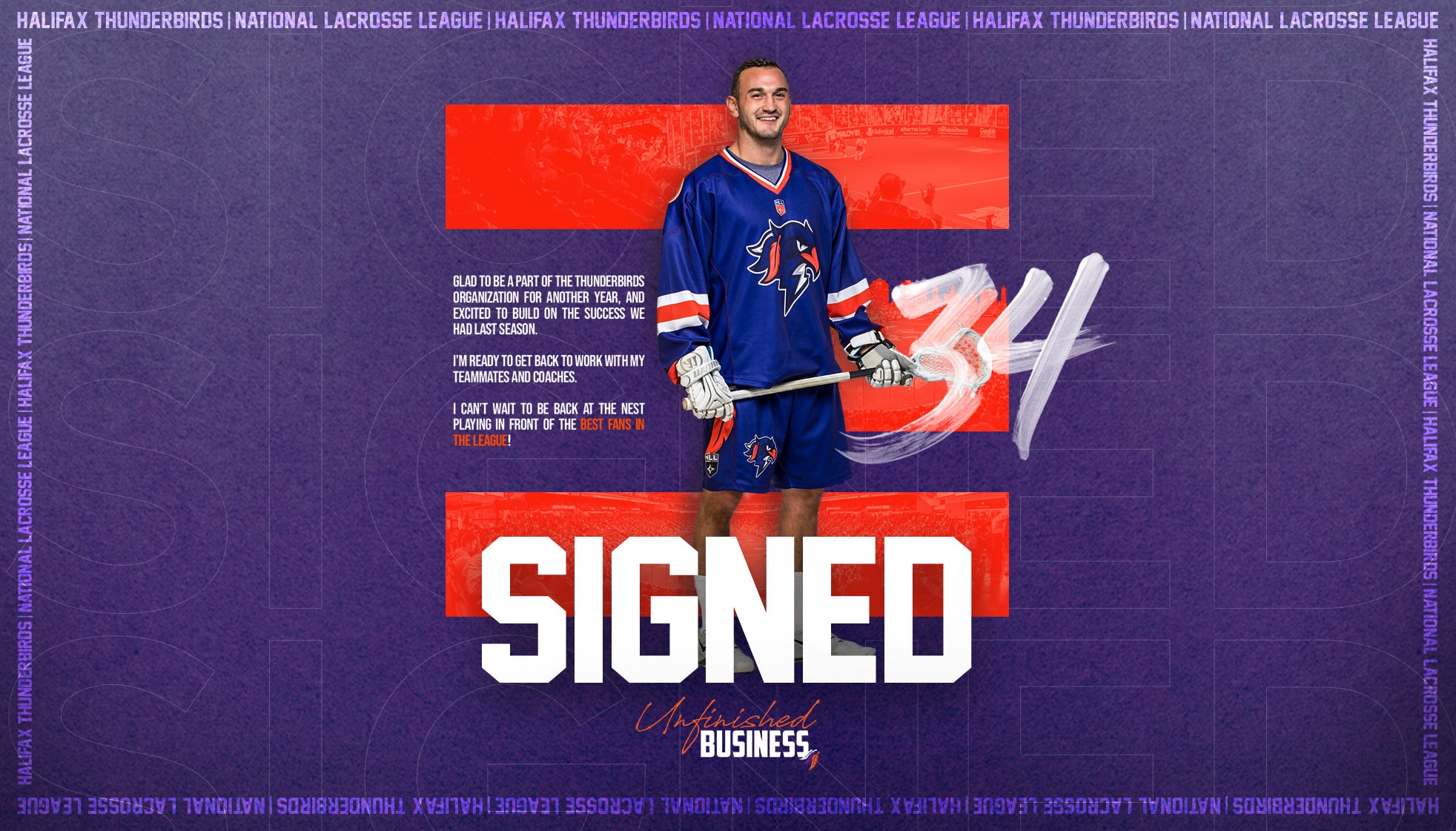 Becker Re-Signs with Thunderbirds
Jul 13, 2020
(July 13, 2020) Halifax, NS – The Thunderbirds announced they have re-signed defenceman Cory Becker. Becker, of Buffalo, New York, signed a two-year deal with Halifax.
"I am glad to be a part of the Thunderbirds organization for another year," said Becker. "I am excited to build on the success of last season."
Becker spent his first year in the National Lacrosse League with the Thunderbirds. He saw action in five games. The defenceman scored his first National Lacrosse League goal on December 7th in the first game of the season against the New York Riptide. He collected 16 loose balls and had four caused turnovers in the 2019-20 season.
"Becker came into camp and impressed all the coaches," said Head Coach Mike Accursi. "He's physical and fast and closes gaps really well. He came to us as an undrafted free agent and was a real gem in the rough. He continues to get better and will be an impactful defenseman for years to come."
Prior to joining the Thunderbirds, Becker played for SUNY Cortland. In his senior season he played in 20 games, making 10 starts, scoring 16 goals and tallying 16 assists.
Back to All