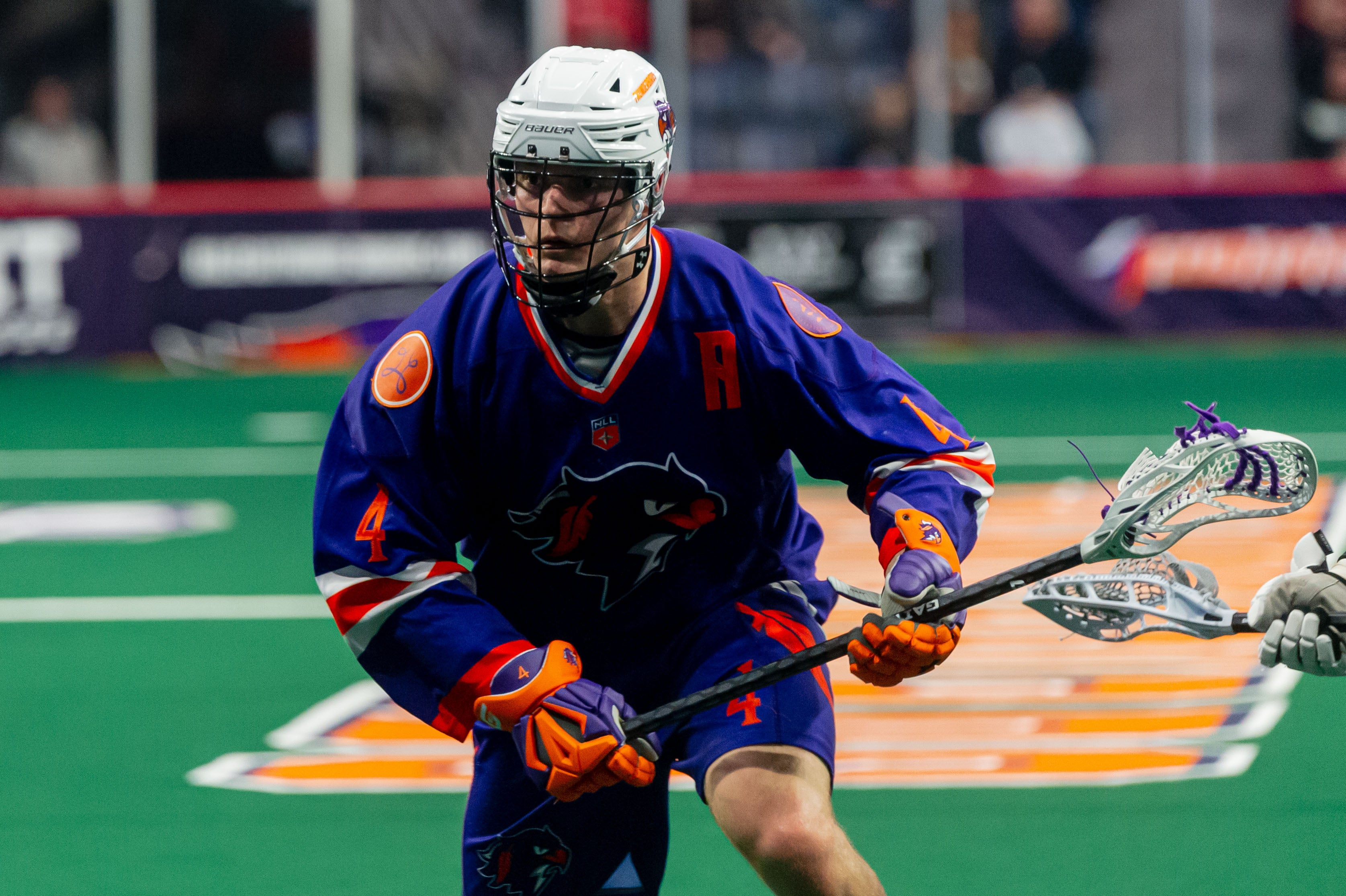 A Beast of His Own
Jan 13, 2020
Small towns have nothing on big dreams. Alternate Captain Graeme Hossack is a prime example of how a little hometown grit and grind can help you achieve your goals.
Growing up on a farm in Port Perry, Ontario, Hossack's family instilled in him at an early age that responsibilities and hard work are not to be taken for granted. Just like in lacrosse, his workdays at the farm involved hours of teamwork. Whether it was bailing hay or working with the animals, his whole family would spend the day together to get the job done.
"Growing up on a farm has taught me that things need to be done, even if you don't want to do them," says Hossack, on learning how to dig his heels in to reach success.
His love of the outdoors hasn't faltered since leaving his farming days, Hossack still has a great appreciation for nature. In his spare time away from the turf, you'll catch Hossack hiking trails, mountain biking or hanging out around the campfire.
On the turf, Hossack is a force to be reckoned with. Named the Defensive Player of the Year in the National Lacrosse League for two consecutive years. Hossack has a World Indoor Lacrosse Championship gold medal to his name along with a silver medal in the World Outdoor Lacrosse Championship. Humbled by his successes, Hossack was thrilled to play with talented players from around the world.
As for this season with the Thunderbirds, Hossack looks forward to creating relationships with the fans in Halifax as he settles into a new city for the first time. What's next for number 4? Hossack would love to see the Thunderbirds take home a championship!
Back to All